Lone Wolf Security provide security services across all regions of North Queensland.
We are always looking for elite and professional Security Personnel to join our team. If you pride yourself on professionalism, loyalty, and integrity please apply today!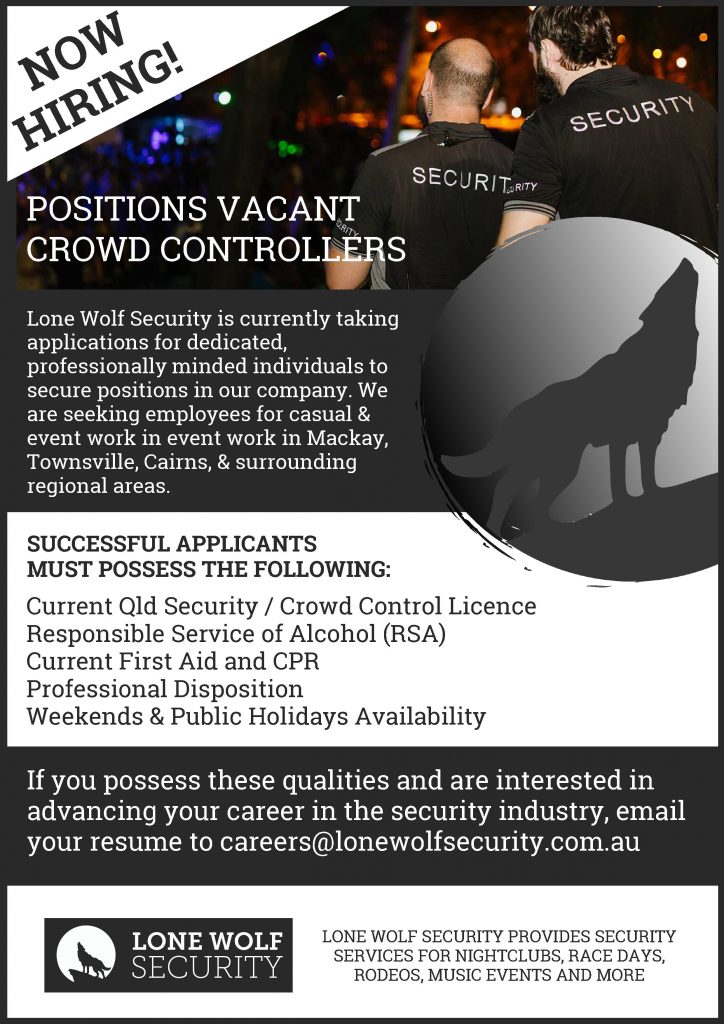 Work for Lone Wolf Security
Lone Wolf Security is a locally owned and operated Security Firm based in Townsville, and servicing all regions across North Queensland.
We specialise in Crowd Control activities but also employ staff as general Security Officers and Body Guards to suit our clients' needs.
Lone Wolf Security has a high focus on professionalism, loyalty, and integrity. If you possess these qualities, we would love to work with you!
To apply for a position and to join our close knit team, you will need the following:
Complete the application form below to be considered for a position within Lone Wolf Security. Successful applicants will be contacted via phone for an interview.
For more information about our security services call 0497 216 291